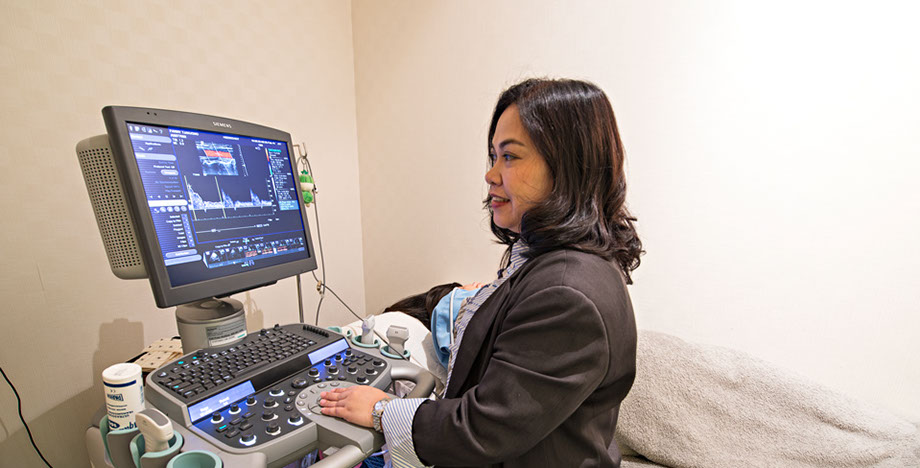 From cardiac, to vascular and pediatric exams, Vivid 7's innovative processing techniques and diverse application tools ensure excellent image quality and enhance diagnostic confidence throughout a broad range of studies.

Multiple-angle compound imaging enhances border definition, reduces acoustic artifact and improves contrast resolution providing consistent image quality for both the 2D and colour image.

Colour Blood Flow Imaging (CBFI) gives a better understanding and delineation of directional blood flow in vessels.

IMT measuring technology dramatically reduces the time it takes to measure the carotid artery's intima-media thickness.