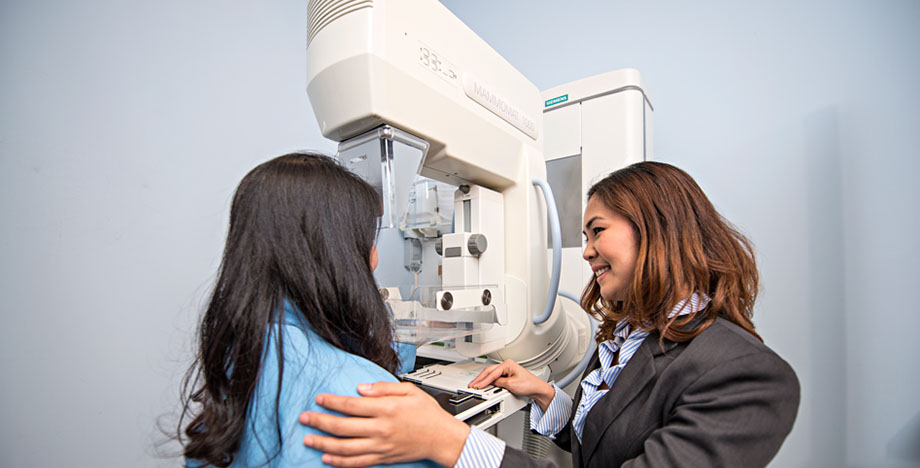 The system provides excellent image quality combined with a range of features that inspire comfort and confidence
 A streamlined, patient-centric design makes the examination as fast and as gentle as possible for our patients. The motorized isocentric X- ray tube can be rotated by up to -180°/ +135 enabling patients to be examined comfortably in any projection.
A dedicated mammography X-ray tube with molybdenum anode and optimized imaging parameters ensure the best possible beam quality. This provides images with excellent contrast and high resolution at short exposure times.
MAMMOMAT 1000 is equipped with Opcomp, which automatically and individually senses the breast compression needed to produce the ideal combination of minimal patient discomfort and best possible image quality.